Please consider a donation to this wonderful ministry this year. I have written about Angel Tree in the past, and
this post comes from a lady
who has been touched personally by the program.
by adustyframe ~ December 10th, 2009. Filed under:
Family
,
Holidays
,
Prison/Incarceration
.
Angel Tree is short gifts for 50,000 children this year. There's a map on this page showing each state that still needs help.
You can provide a gift for one child for about $35.20, but you can also give any amount by going to this page.
The rest of this post is my old recycled post, but it's still pertinent. I still choke up when I watch the video or when I re-read my post.
Tonight, James got out his jammies he got from his daddy from Angel Tree 2 years ago. They're so small on him now. He had a big smile as he came to me and said, "I love these jammies."
Angel Tree truly makes a difference.
1 in 40 American children has an incarcerated parent.
"When your parent is in prison, so are you. Your heart is locked behind a wall of loneliness. Your future is bound by shame. But Jesus came to set the captives free, and through Angel Tree your church can bring the love of Christ year-round to prisoners' kids across America.
In Matthew 18:5 Jesus said, "Whoever welcomes a little child like this in my name welcomes me."
Through Angel Tree, you can welcome children into your heart as if you were welcoming Jesus Himself. Right now in your community there are some children who are among the most at-risk children in the nation. It is so easy to connect with them through Angel Tree.
Although, I knew about Angel Tree in the past I never participated. This year, is different. Angel Tree is bringing a gift to our home. My husband is in prison. My son is a "1 in 40"
I wrote about the night Angel Tree called us here.
I was very conflicted about being on the receiving end of this ministry. In my heart I felt as though it shouldn't be us needing this. We should be the ones doing the giving.
As I look at my son this Christmas, I am overwhelmed with thankfulness for this ministry. I see the pain this separation causes all of us. My son misses his daddy so much. My husband misses our son. I struggle through days barely able to breathe with the enormity of the loss our family is experiencing.
Each time I view an Angel Tree video I sob. The pictures of precious little ones with huge smiles. The caregivers with thankfulness in their eyes. When you watch the video, you are seeing people just like my son and I. The pain is often too much to bear. The reaching outand love that Angel Tree offers is just as overwhelming.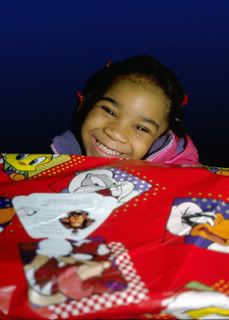 Angel Tree gives an opportunity to connect. My husband had to request a gift before Angel Tree would contact us. I love that the gift comes from daddy. My son will be thrilled.
The purpose of Angel Tree is to minister to hurting families. They share the Gospel of Christ with the recipients. I contemplated the at risk children this week. The "1 in 40". I truly believe that as hard and sad this continues to be for us, we are much better off than most families in our situation. We know the Lord. We have family support and church support. God is mending our hearts and home. Our marriage is being rebuilt. So many families with an incarcerated loved one, don't have the things that God has blessed us with. I have said repeatedly that I don't know how people do this without the Lord.
I thought this week of all these families. All these babies. Muddling through life. Hurting and aching. Drowning their pain in things we find distasteful. How wonderful it is that someone cares for them. Angel Tree reaches out. Hugs these babies. Prays with the caregivers. Shares with them the most wonderful news anyone can share. By giving a gift they say to people like us,"You are loved." "You are not a leper." "We care about your incarcerated loved one."
For a few moments, someone knows about the shame that we try to hide. The elephant in the room we try to not talk about. They hand a gift, a message of good news and give encouragement to those who think they cannot make it one more day. What a small way to reach out to hurting people. For this year perhaps it's too late to help. Please tuck Angel Tree away in your heart and remember them next year.
Links:
To donate
(I especially like the slide show and the 7 minute video) The slideshow and video take awhile to load. I'd like to ask you to consider watching them. They show the true heart in this ministry.